This dvd, which I finally watched the other day - it's adorable, wonderful, and so, so true to itself... and, of course, I love the music...
and you can listen to a selection of other songs

here

:)
These wise words
in my email, especially on the day The Royal Bank of Scotland (bailed out by tax-payers, I might add), awarded their chief-exec. a £1 million bonus... Here's

the Guardian's

take on it...

My beloved Liverpool (I've been a fan as long as I can remember, and have a signed photo of

Steven Gerrard

on the living room wall!), finally getting to a cup final (first time in six l-o-n-g years *sigh*, and first time EVER playing at the new Wembley) beating Manchester City on Wednesday *hooray*

Now all they need to do to knock Manchester United (their

bitterest rivals

) out of the FA Cup tomorrow lunchtime...

And finally, this book...



Every page is full of gentle wisdom - Jan speaks my language! - and I shall be mentioning it A LOT as I've signed up for

Jan's year-long e-course

,

which starts in March... The book explores 12 spiritual truths - one a month on the course...



1. I am free to live a spiritual life of my own making.




2. I trust my body's divine connection.




3. I choose thoughts and feelings that honor my sacred self.




4. I engage in daily practices that nurture my spirit.




5. I cultivate compassion for myself




6. I experience the Divine in everything and everyone.




7. I know divine assistance is available to me at all times.




8. I acknowledge that difficult times bring healing and deeper wisdom.




9. I can create my life anew each day.




10. I trust the divine timing of my own unfolding.




11. I courageously speak and live my truths.




12. I open my heart to others and celebrate our Oneness.



I don't know what to expect, but I have faith...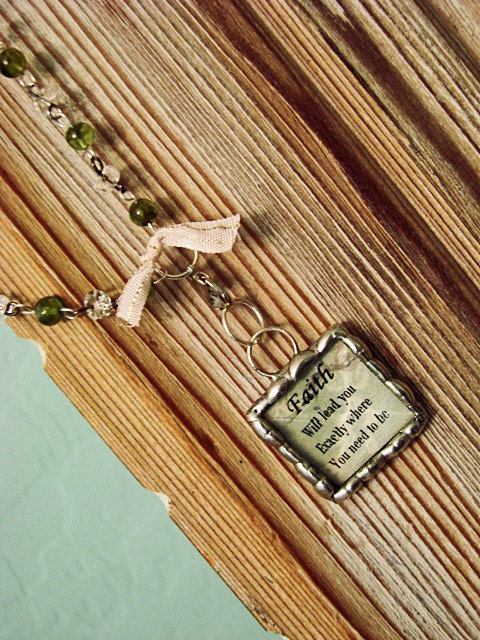 This lovely is made by Rebekkah Griffin at
Canyon Moon Designs
...